TV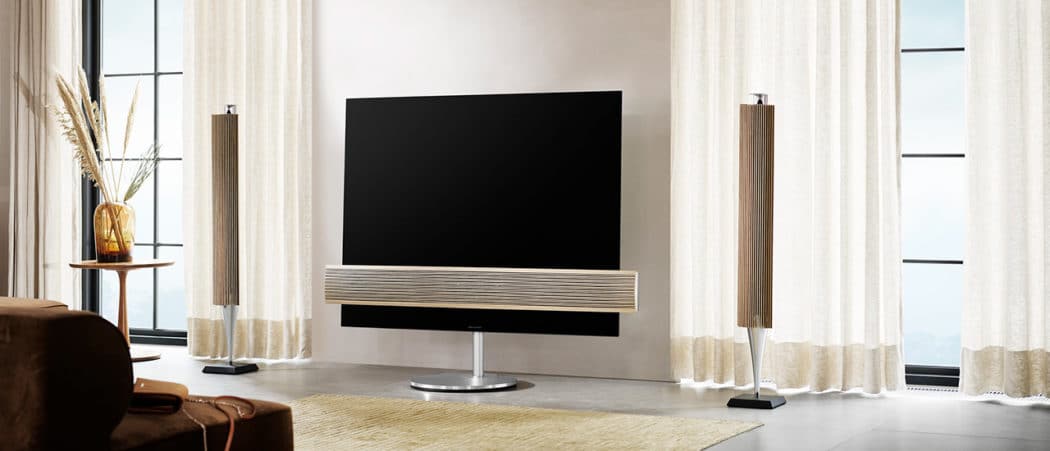 BANG & OLUFSEN TV & FLAT SCREENS
Are you looking for a new TV for the living room, bedroom or kitchen? Try a new visual experience with a television that's a worthy centrepiece for your living room, with pixel-perfect picture and Bang & Olufsen sound. A Bang & Olufsen flat screen is not just a TV, but also a piece of furniture that has to be part of and fit into your home. Therefore, all our TVs are available with different fittings and stands, so it is possible to place your TV wherever you wish. See and read more about the different models below.
Flexible living
BEOVISION is not only a television, but also a piece of furniture that should be part of and fit into your particular home.
The options for the different models are listed below.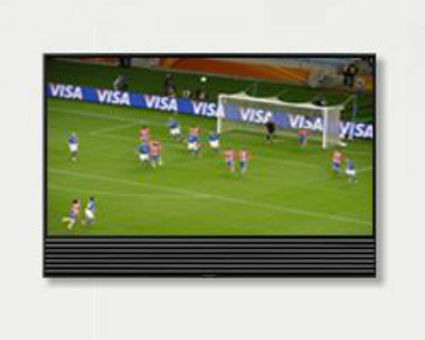 Beovision ON WALL BRACKET
Beovision Contour is hinged in the middle, allowing it to move freely to the right and left side and in two completely different movement patterns. The wall bracket is one of the most advanced of its kind.
Beovision Eclipse can be mounted elegantly on the wall and automatically rotates to the set angle as soon as you press play on the remote control. The wall bracket is available as both motorized and manual and can be mounted on the left and right side.
Despite its size, the Beovision Harmony can also be elegantly mounted on the wall. When the TV is turned on, it lifts up elegantly while the speakers unfold. The wall bracket is only available as a fixed wall bracket.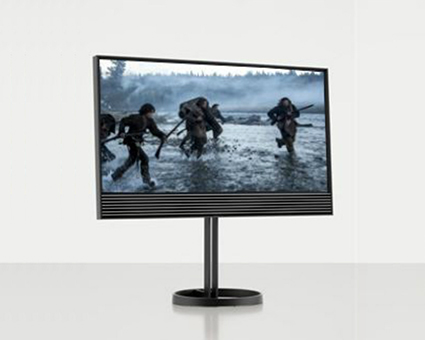 Beovision ON FLOOR STAND
A B&O flat screen on floor stand provides incredible flexibility. The motorized floor stand for Beovision Eclipse and Beovision Harmony allows you to turn the TV from side to side using your Bang & Olufsen remote control, Beoremote One, so you can see the screen from any position in the room. By setting a fixed position, your TV will automatically move to it when you turn it on.
Models on floor stand: Beovision Horizon, Beovision Contour, Beovision Eclipse, Beovision Harmony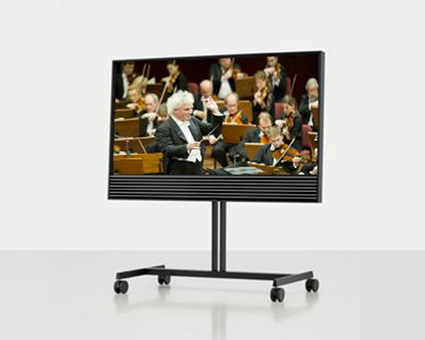 Beovision ON WHEEL STAND
The Beovision Horizon wheel stand provides maximum flexibility. It makes the TV mobile in a very simple and user-friendly way. Scroll the TV to a temporary position and roll it back to a more discreet position after use.
Models on wheel stand: Beovision Horizon