BEOVISION HARMONY
LET THE MAGIC UNFOLD
Designed and built for the ultimate movie experience. Experience it now in store!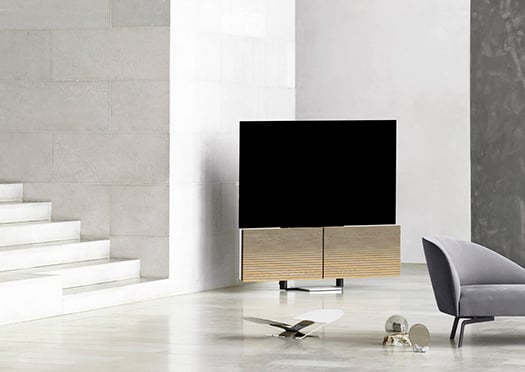 AS A BUTTERFLY
When Beovision Harmony is off, the loudspeakers, adorned with oak slats, are in the vertical position. When Harmony turns on, the screen glides up and the speakers turn in position "like the wings of a Butterfly".
This beautiful OLED TV is available in the store in a beautiful 65″, 77″ and 88″, and can be placed on the floor or wall.
Book a demonstration
Different expressions
Beovision Harmony comes with a front combined
of Grey Melange fabric and aluminum….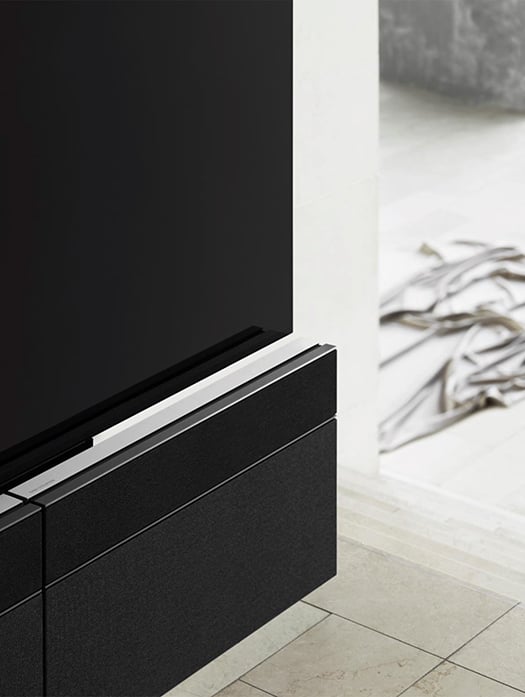 "A high image quality combined with powerful and intense sound provides a great TV experience. But a big screen is seldom welcome in the interior of the home. With Beovision Harmony, we wanted to create a meaningful item for the home that takes up less visual, but turns into a piece of furniture that you can attach to emotionally. "
John Molanger
Executive Vice President of Brand and Markets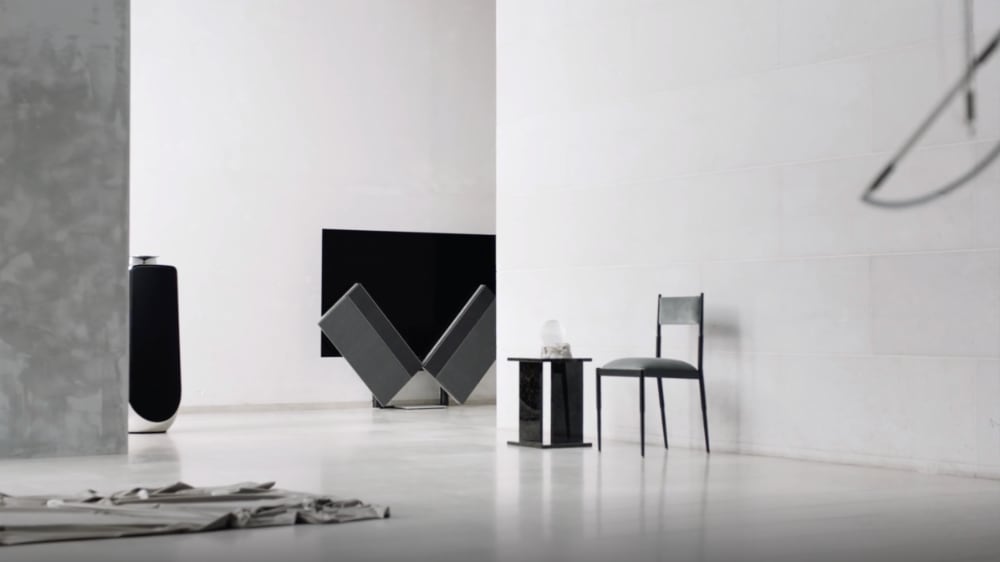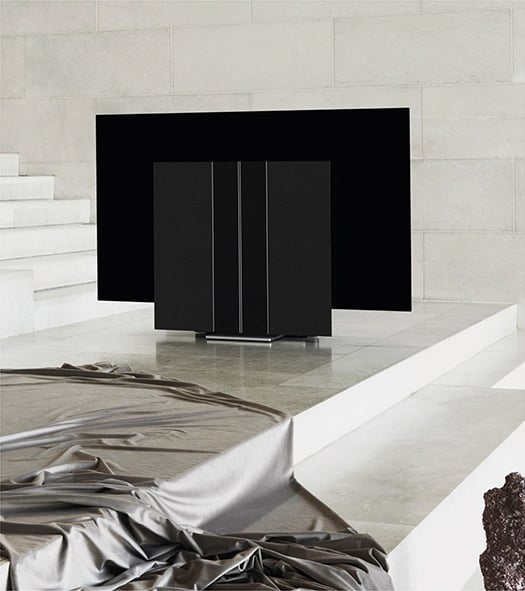 … Or a front combined with oak and aluminum.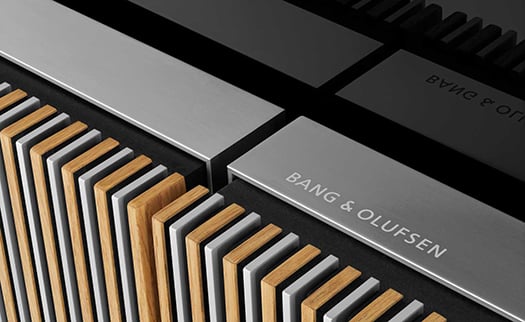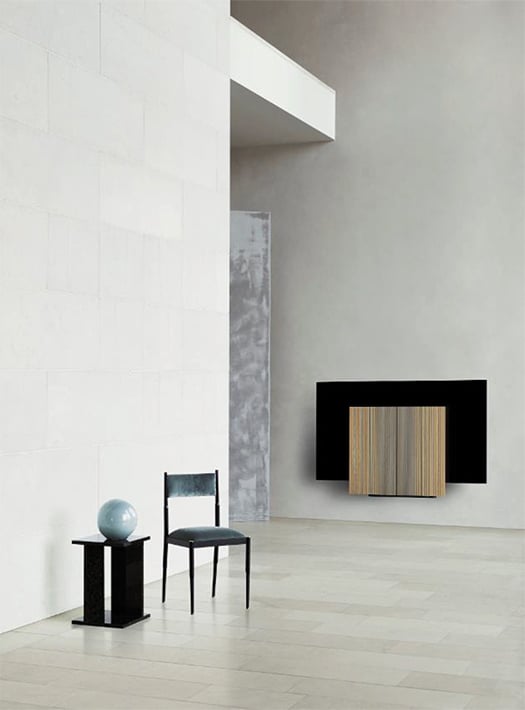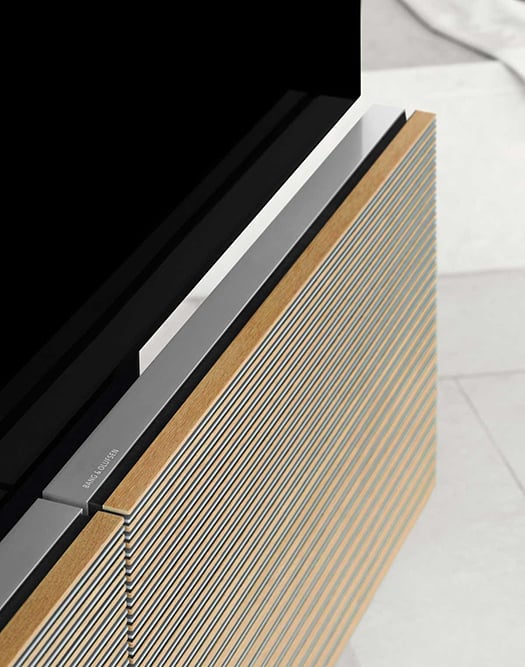 "In Bang & Olufsen, we have shared a profound passion for nearly 100 years, and it has been our mission to perfect the techniques used to reproduce sound and image, and incorporate them into a design that people are proud to have in their homes. Wood has always been an important aspect of Nordic architecture and furniture design due to its individual character, robustness and versatility, and we are proud to take this tradition forward with our Beovision Harmony."
John Molanger
Executive Vice President of Brand and Markets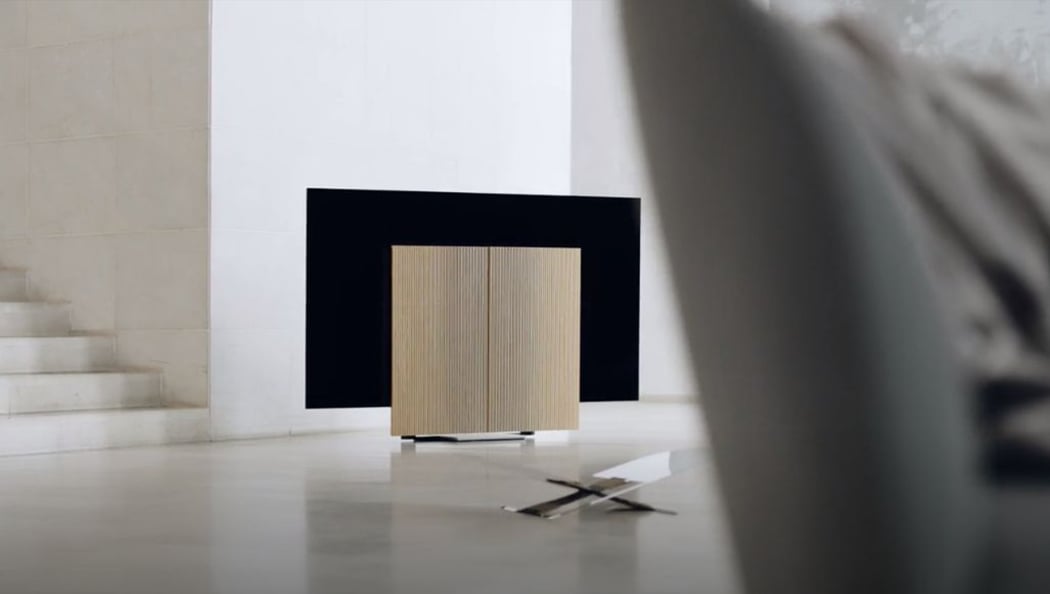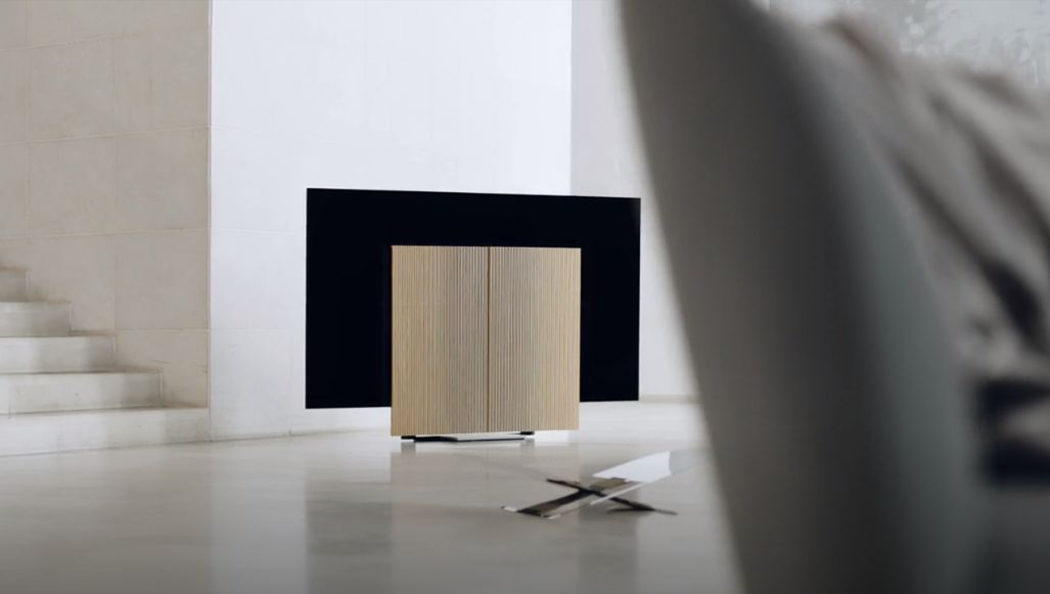 FOR MUSIC AND MOVIE LOVERS
Sound is more than half the image. Even with a generous screen size of 77″.
Beovision Harmony combines great sound and vivid visuals. And for the moments
where you want to fill the room with music, Beovision Harmony does just that.