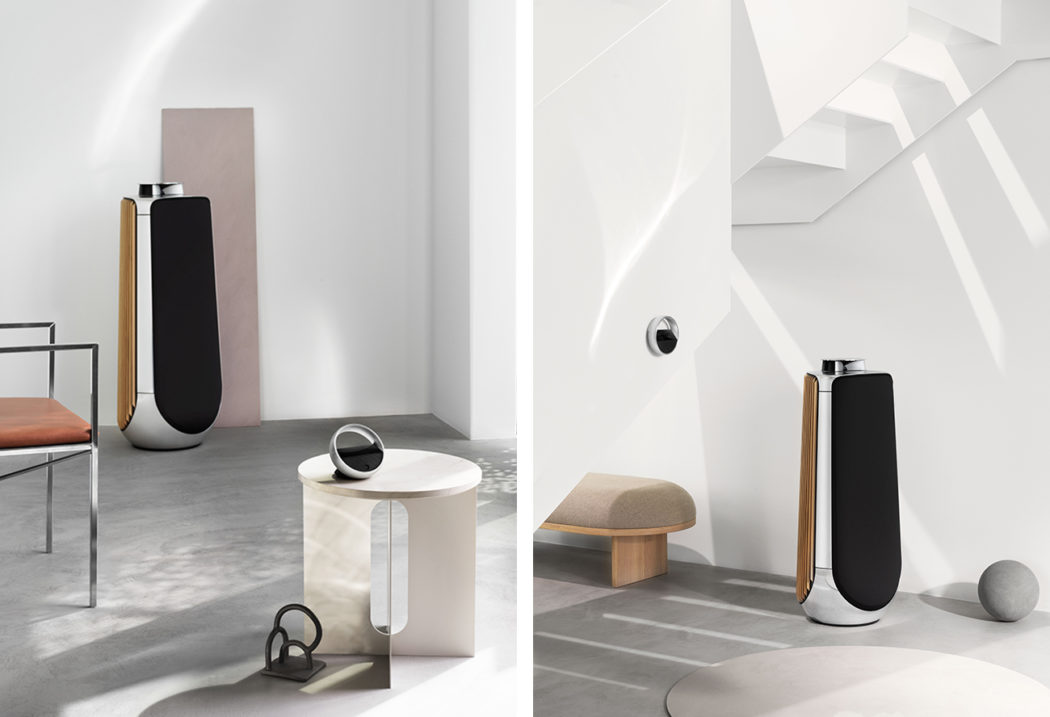 Beoremote Halo is a simple and intuitive user interface for operating your Bang & Olufsen music system. As you approach Beoremote Halo, the display lights up and allows you to select your music with one touch without first having to find your smartphone or tablet and look for the right app to get started.
Beoremote Halo works freestanding or wall mounted. The integrated touch screen is surrounded by an aluminum ring that controls the volume and appears to float in the air. Halo is designed as an interior item in a timeless design that fits into any interior design style and combines elegant craftsmanship with superb control over your Bang & Olufsen system.
Beoremote Halo gives you access to your favorite music with just one touch.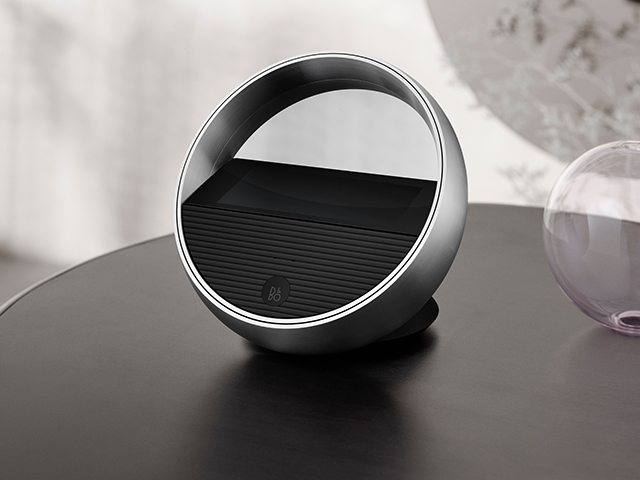 THE PERFECT MUSIC SYSTEM
Beoremote Halo is created to enrich and complete the music experience. Are you the happy owner of a Bang & Olufsen Multiroom or Beolab speaker? Then the Beoremote Halo is just what you need. Halo is a fantastic speaker device that interacts beautifully with our multiroom speakers – e.g. Beoplay A9, Beosound Shape, Beosound Edge, Beosound 1 & 2, or Beosound Core in combination with one of our Beolab speakers. Together they are the perfect music system.
DESIGN
Beoremote Halo is designed as an interior item that both fits in and stands out from your decor and combines magic, craftsmanship and materials with superb control over your Bang Olufsen music system. Easy adjustment of the volume using the beautiful aluminum ring around the display. Just turn left or right and you can see the volume level on the display.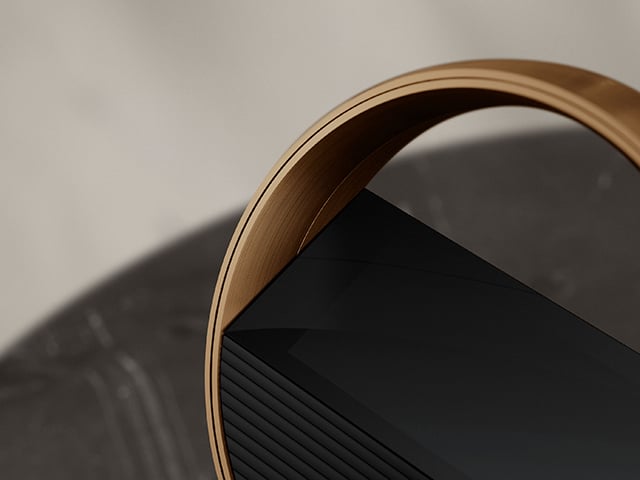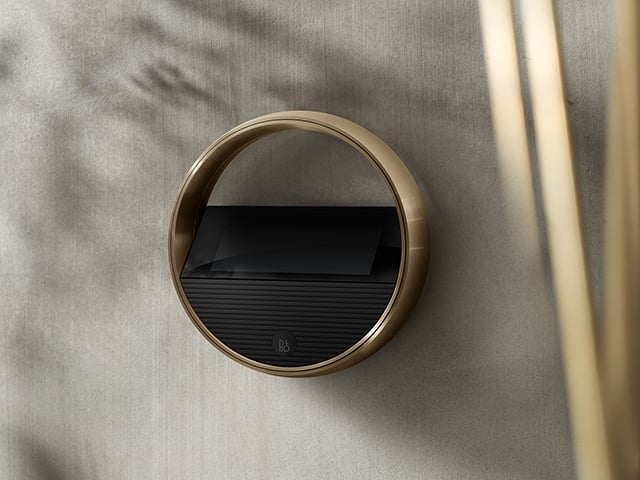 SAVE YOUR FAVORITES
Start your favorite music where you paused it – with one touch. Or adjust the volume by turning the elegant aluminum wheel slightly. Beoremote Halo also has four favorite buttons on the display. If you are listening to a specific radio station on your Bang & Olufsen music system, you can press and hold a favorite button. This will save the radio station on this button. Easy and simple.