Beosound Emerge
Beosound Emerge takes your music to places never imagined before. Elegant and ultra-slim, Beosound Emerge fits in anywhere – from a bookshelf in the bedroom to a tight corner in the kitchen. And despite its size, it reaches you everywhere in the room with full-range, ultra-wide sound.
We are proud to present Beosound Emerge, the newest addition to our Flexible Living category. Beosound Emerge allows for unprecedented flexibility in positioning the speaker. A revolutionary configuration of speaker devices delivers clear, room-customizable sound— all from an elegant and tactile ultra-slim profile.
Beosound Emerge's flexible placement options make it the perfect speaker for secondary living spaces and tight spots. Beosound Emerge is therefore the ideal speaker for sound experiences in the bedroom, kitchen, bathroom, on the desk or on a bookshelf at the home office.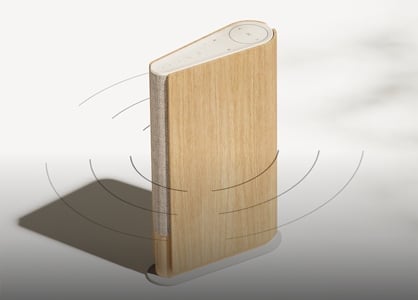 Active room compensation
Reflections from furniture and wall surfaces affect the acoustic properties of the room and distort the sound of your speakers. Active Room Compensation technology analyzes your room with an internal microphone and creates a set of custom filters that compensate for these reflections. The result is perfect, tailored sound in all your preferred listening positions.
Stereo
EASY PAIRING FOR STEREO SOUND
Make your audio experience bigger and more spatial by pairing two Beosound Emerge speakers. Wirelessly pair two Beosound Emerge speakers for an audio experience that gives you a true feeling of the sound recorded in a professional studio – enjoy music the way the artist intended.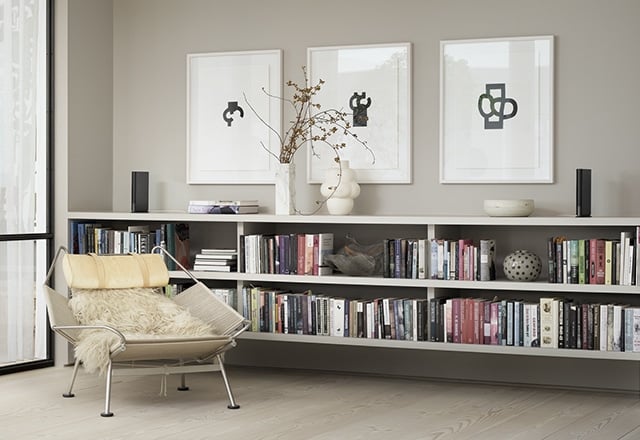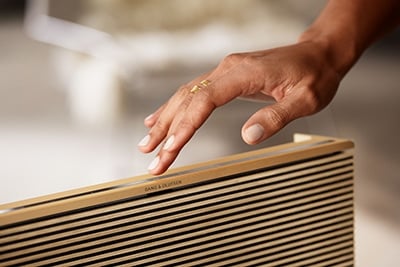 Elegant and easy touch display
Beosound Emerge's touch interface allows for optimal user interaction in limited space. Adjusting volume with a unique circling motion is a pleasurable experience in itself.
Use the soft-touch buttons to seamlessly access your favourite Bang & Olufsen radio stations, search on Google or stream via Spotify. If you want to set up a specific radio station on your Bang & Olufsen music system, you can press a favorite button and hold it down. This will save the radio station on this button. It is both easy, simple and super functional.
TONE TOUCH
With the Bang & Olufsen app, you can easily try different settings to find the sound that's right for you. Our acoustic team has developed advanced digital sound algorithms to ensure we deliver our Bang and Olufsen signature sound. For you, it means playful, intuitive and easy customization of your music experience.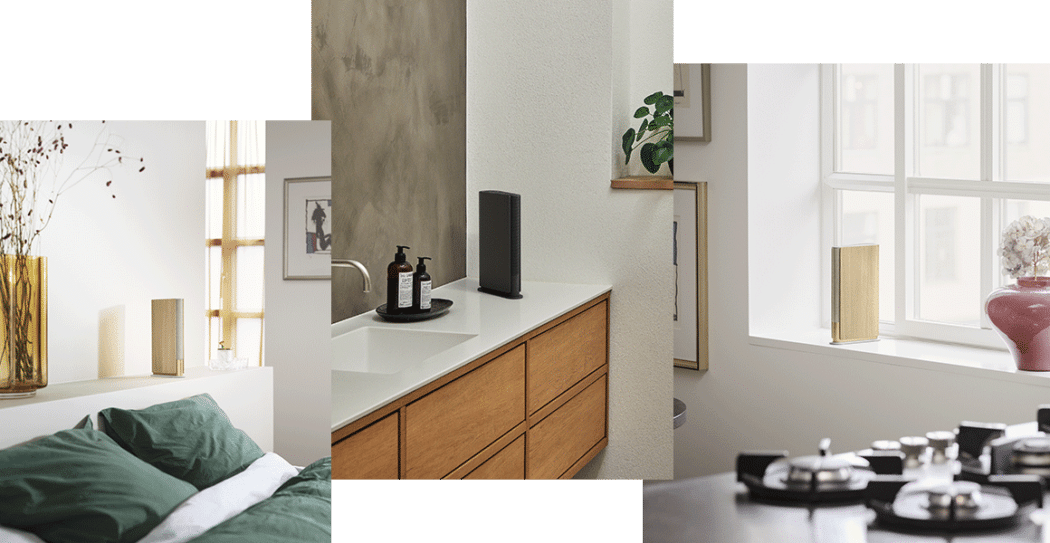 Gold Tone or Black Anthracite?
Beosound Emerge's materials are inspired by interior design that highlights
Bang and Olufsen's dedication to craftsmanship. Emerge is available in two beautiful colors. Discover them here!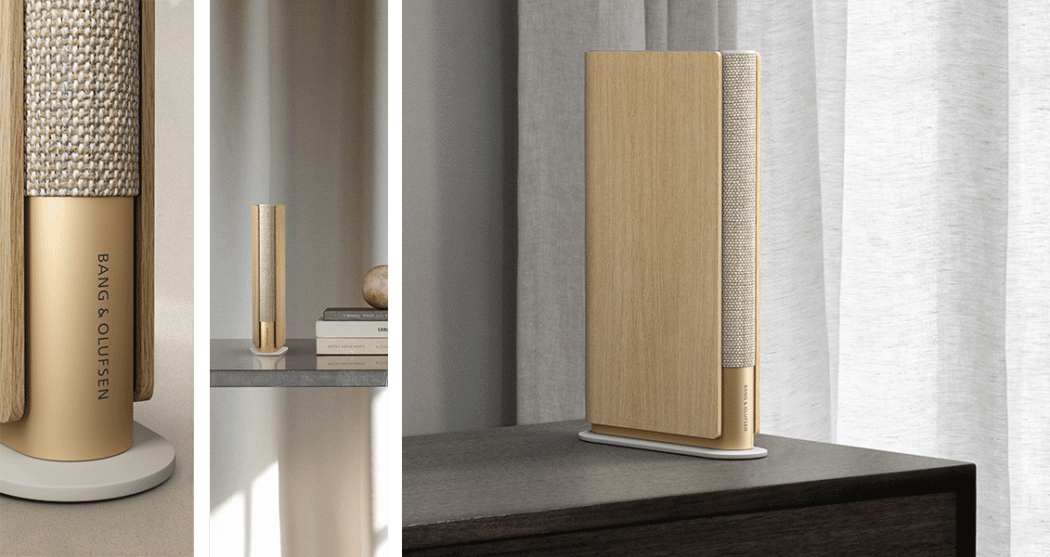 The Gold Tone version has an oak cover that wraps around the woven textile from Kvadrat on the back. The pearl compressed air anodized aluminum is in gold color.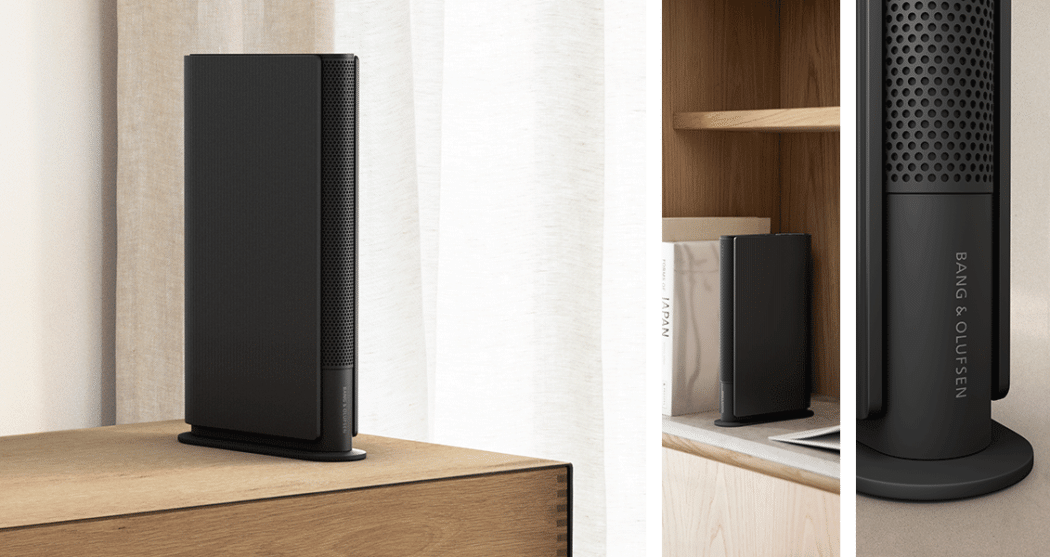 The speaker cover can also be selected in Black Antharcite aluminium with pearl compressed air-treated grill. The polymer side panels have a vertical wave pattern that accentuates the slim lines of the speaker.



We compare Beosound Emerge with our popular multiroom speaker Beoplay M5.
Become more aware of their similarities and differences and get an overview of their many cool features.
Read our blog post