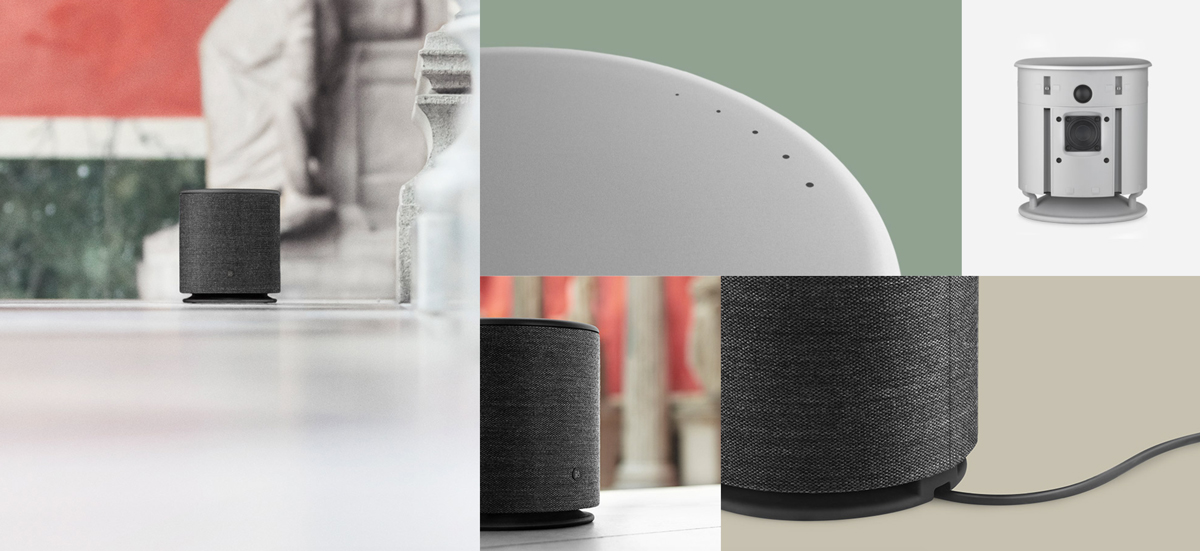 MEET BEOPLAY M5
BeoPlay M5 supports both Beolink Multiroom and Google Chromecast Built-in technologies, and seamlessly combines with Beoplay A6 and BeoPlay A9 plus other Bang & Olufsen products like Beosound 35, BeoSound 1 and 2 and televisions from our newest product-portfolio. You also have the option to connect third party speakers which are compatible with Google Chromecast Built-in.
DESIGNED TO FIT IN ANYWHERE
The M5 is designed to be replicated around the home. Put it, wherever you want. Make it blend in or stand out – it is up to you. The cover for M5 is produced from woven wool created and designed by the renowned Danish textile manufacturer, Kvadrat. It is easy to change the cover to another colour so the M5 fits perfectly into your home.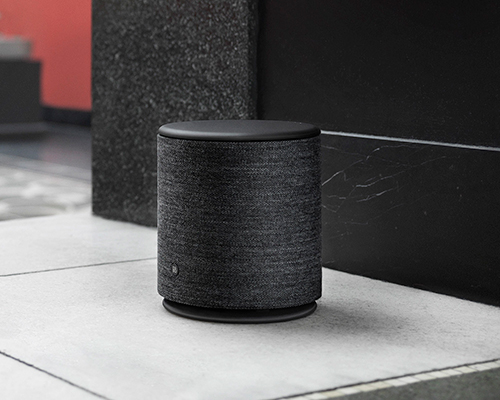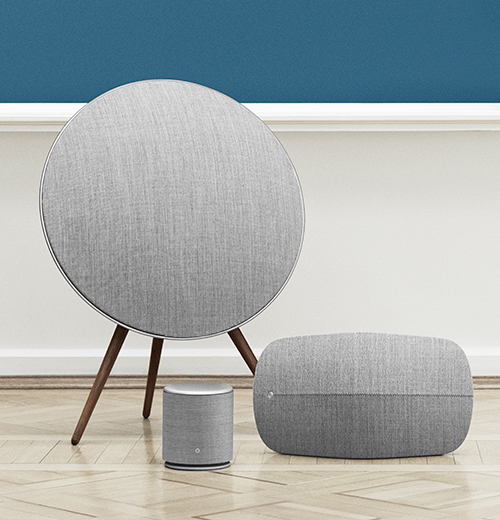 FUNCTIONS THAT EXCITE
We are proud to present Beoplay M5 as the newest member of the B&O PLAY family. Beoplay M5 is much more than an ordinary two-way stereo speaker. It is a powerhouse, a five-way speaker, which gives a well-balanced Bang & Olufsen Signature Sound, no matter where you place it.
B&O PLAY is proud to introduce a Beoplay M5 with a wealth of exciting features that give you new possibilities for streaming your favorite music:
Sleek changeable covers – so the speaker fits your style
A powerful True360 sound experience that fills your home with great sound and fits in perfectly with your interior design.
BeoLink Multiroom – See further down for more info.
Chromecast Built-in, Bluetooth, DLNA and AirPlay for streaming.
Sportify Connect, Deezer and Tuneln as integrated music sources
BeoMusic App with integrated Deezer, Multiroom, improved controls for easy access to your music.
Use the speaker on its own or add more – it is up to you.
360 SOUND DESIGN
TRUE WIRELESS BANG & OLUFSEN SIGNATURE SOUND
M5 has True360-Sound meaning that you get the best sound no matter where in the room you find yourself. Three evenly distributed tweeters a front facing mid-range driver and a powerful woofer that fires its energy down towards a carefully designed disperser, providing a uniform dispersion of well-balanced Bang & Olufsen Signature Sound.
ONLY THE BEST…
A BEAUTIFUL ALUMINIUM DISC WITH BUILT-IN CONTROLS
The speaker's aluminium disc has been pearl blasted and anodized, giving it an exclusive and frosted look. The volume and the connection are controlled by tapping or swiping gently on the smooth top of the speaker.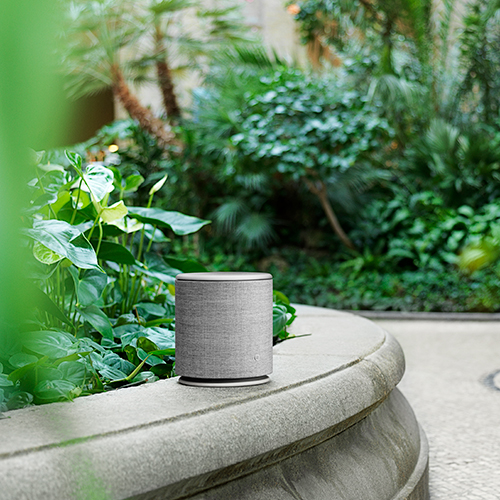 SUPPORTS BEOLINK MULTIROOM
You can listen to different artists in different rooms, or the same artist in all rooms at the same time, giving you a unique sound experience whilst moving from room to room.
You can easily integrate BeoPlay A6 with other compatible products using the BeoLink Multiroom function. With our touch-to-join feature you can easily connect your BeoPlay A6 with a light touch. Or use your smart phone to control the music using the BeoMusic App.
Read more about BeoLink Multiroom here