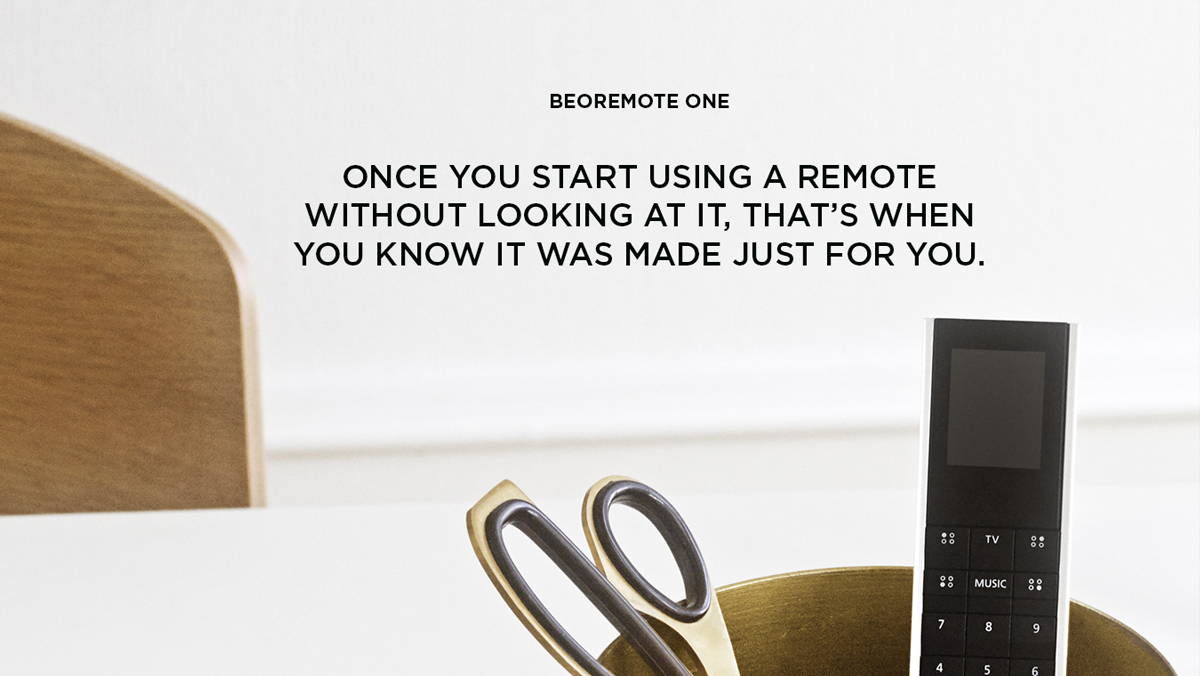 Beoremote One brings you total control of both new and classic Bang & Olufsen products thanks to the implementation of both Bluetooth and IR technology. Enjoy easy and situation-based one-touch operation and a keypad custom designed for SMART TV functions.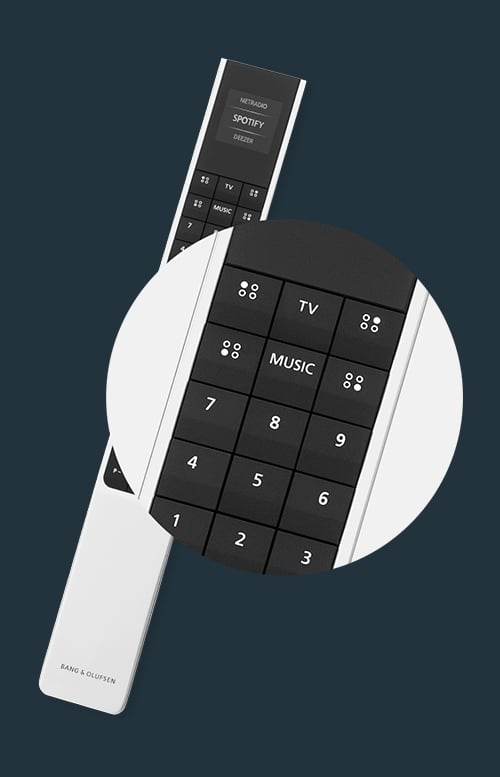 SIMPLE DESIGN
With its elegant and comfortable design in a single piece aluminium without visible screws, joints and sharp edges, the Beoremote One is clearly inspired by the Beo 4 remote control and its simple design. The buttons are logically placed and based on the same operating principles as other Bang & Olufsen sources. It doesn't get any simpler than with the Beoremote One.
MYBUTTONS
Four programmable MyButtons allow you to revisit your favourite TV channels or custom speaker setup with a single touch. It's your remote – of course you get to decide how to use it.
TWO-WAY REMOTE
Beoremote One is a two-way remote that gives you full control of every product while also providing you with helpful source information on the OLED display along the way.
Information like source names, speaker groups or subtitle options will automatically appear, just like menus, settings and sources from your TV are instantly fed to you Beoremote One.
RIGHT AT YOUR FINGERTIPS
The buttons of BeoRemote One are placed with meticulous attention to user patterns, so the commands you are most likely to use are grouped together and close to your fingertips.
Discreet markers on some of the buttons guide your fingers to the right function, so you don't even need to take your eyes away from the action on the screen.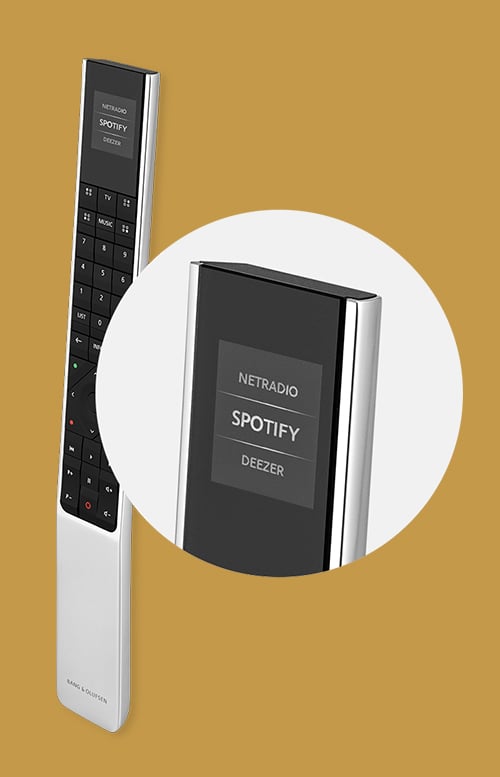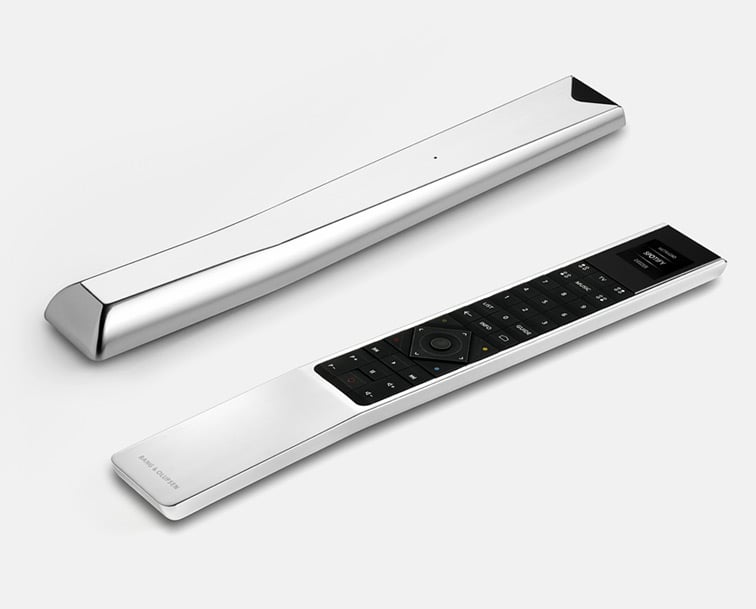 ICONIC FEEL
The first thing you will notice is the surprisingly slender feel to the BeoRemote One. Your fingertips will find no obstructing lines on the aluminium body. You will, however, experience a cool sensation perfectly weighted in your hand. BeoRemote One is available with two different surfaces: high gloss and silky matt.
ERGONOMICS
Beoremote One is designed to create a perfect weight balance in order to ensure optimal ergonomic use. A subtle curve raises the terminal slightly from the surface making it easy to grab hold of. And once it's in your hand, you won't want to put it down again.