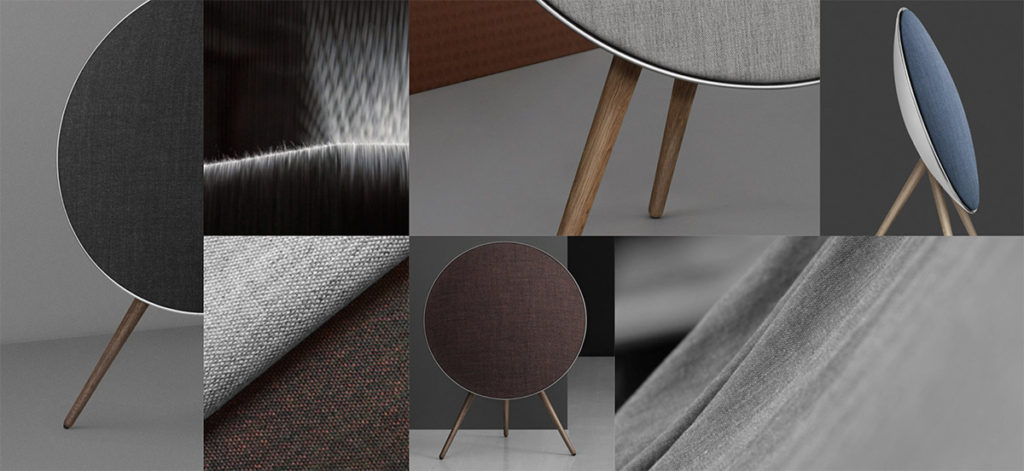 KVADRAT COVERS FOR BEOPLAY A9
The Kvadrat covers for Beoplay A9 provide acoustic transparency while maintaining aesthetics that look beautiful in any interior. They are made of high quality wool from the exclusive textile manufacturer Kvadrat, known for its design textiles.
CHANGE OF LOOK
If you want a change of look, it is possible to buy new covers for your Beoplay A9. Liven up your A9 with one of the beautiful colors and create a new look that is perfect for you. Choose from the striking and super cool color options: Dusty Blue, Dark Rose, Dark Grey and Light Grey or have a look at the standard covers.
POSITIONING OPTIONS
Change location and find a brand new use for your Beoplay A9! Beoplay A9 looks great, whether it is in a corner, hung on a wall or free standing in the room. If you want to change the location of your Beoplay A9, there are 3 types of legs and a wall bracket for the A9.