Beosound A9 Review
We've been extra excited for today, when we can announce our latest and upgraded version of the Beoplay A9, which, with the implementation of the Mozart platform, joins the Beosound family of products and therefore becomes Beosound A9.
Beosound A9 is our latest addition to the Flexible Living category, consisting of a range of wireless speakers that you can place in different locations in your home and connect to each other via your wi-fi network. The setup always gives you beautiful sound, wherever it comes from – music, movies or radio and TV. You can choose the same sound from all speakers or select multiple sound sources to suit your temperament, preferences and occasion.
Read more about what the Mozrt platform means for you as a user, the design, the sound, etc. in this blog post, or stop by one of our stores in Frederiksberg or Vedbæk and experience Beosound A9 today. You can also order now, see more pictures or read more about the upgrade of a design icon on our website. We hope you're as excited as we are. Enjoy.
New streaming platform
Beoplay A9 has become a modern design icon and a strong product statement for Bang & Olufsen. It is a product that continues to impress our customers even 10 years after its launch. We are adding Mozart, our state-of-the-art streaming platform, to the product.
The upgrade with the Mozart platform will give you the following benefits:
1. New B&O app user experience
You can easily customize content, audio settings and set timers and alarms. See how below.

2. Powerful streaming platform
In addition to enabling a quick setup, the new platform is easy to use and ready for future software updates.

3. Modular design of electronics
The Mozart platform is designed according to modular principles. This means that Beosound A9 is easy to service and repair and allows for future upgrades of the streaming module.
4. Long-lasting and circular
We work with Longevity in mind to give our products a long life through evolution, upgrade and repair. We even intend to extend this beyond the first life to support reuse and recycling. This is what we call circularity.

Set timers and alarms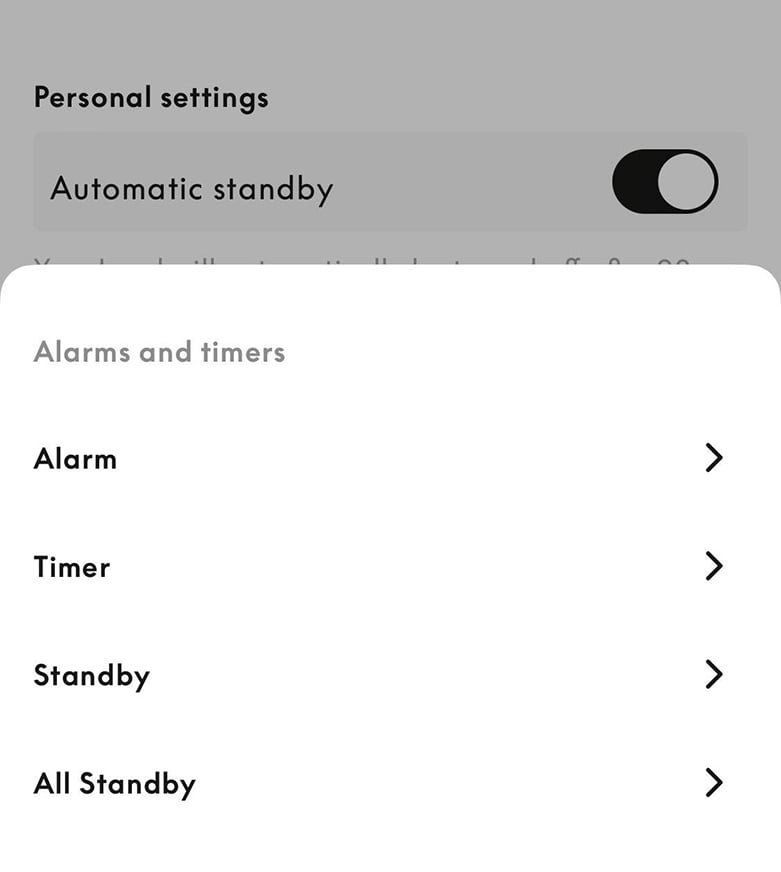 1) Wake up to your favorite music by creating a alarm. Get ready for when guests come home by setting a timer to start the music.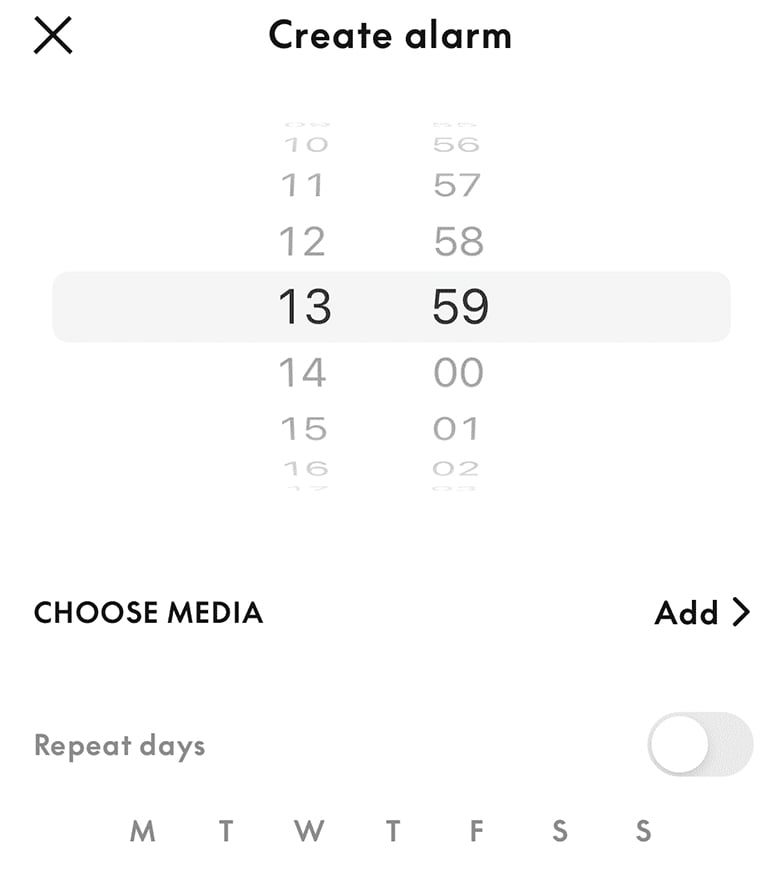 2) Choose the day and time of the week. You can also repeat it over several days.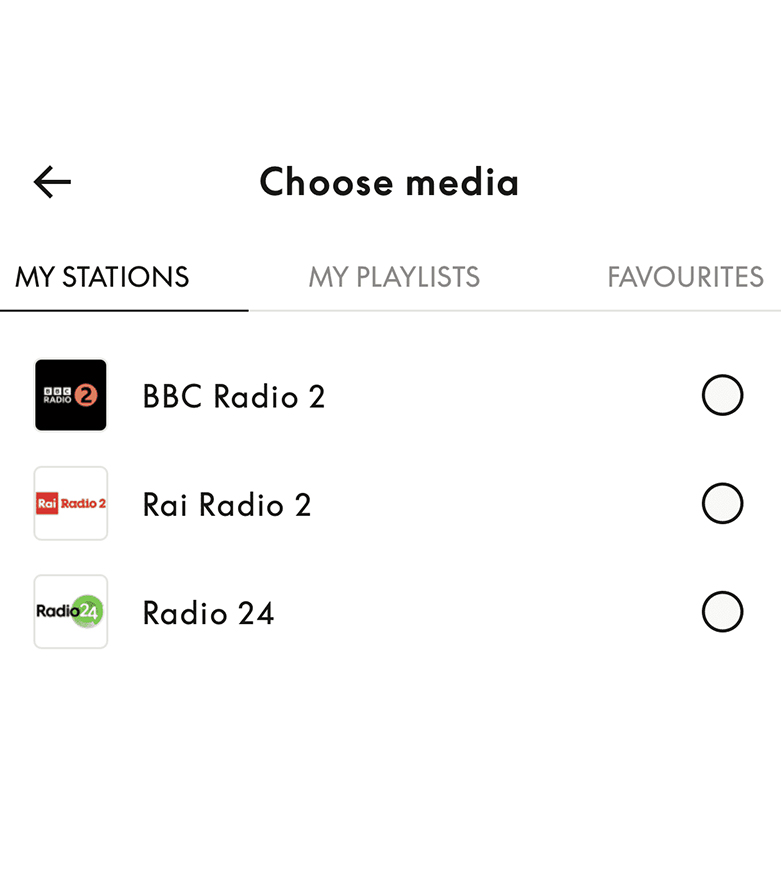 3) Choose the content (radio station, your playlists or one of your favorites).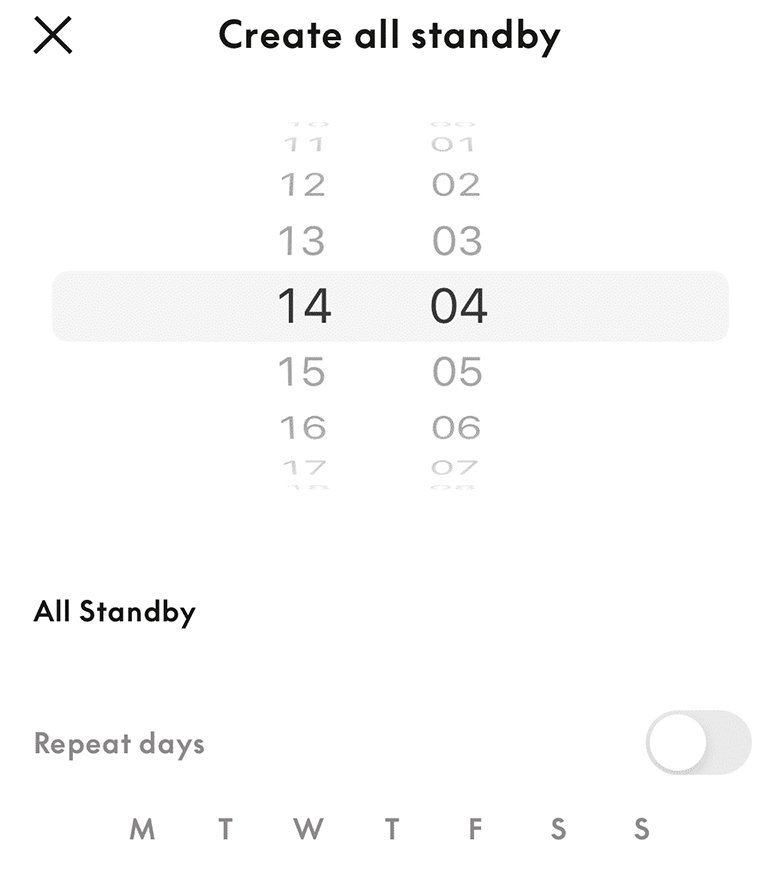 4) You can also put a single product or your entire Beolink Multiroom system into standby whenever you need it.
Imagine, for example, being able to leave your home without having to think about turning off all your speakers.
Technical features & Sound
Sound
Beosound A9 fills any room with big, rich sound. With its powerful 480-watt digital amplifier system, speaker units placed all around the cabinet to create a more spacious audio experience and fill every room with iconic sound, Beosound A9 is the perfect partner for your relaxing listening moments and for more powerful social audio experiences.
Beosound A9 is equipped with 7 speaker units. An impressive 8″ rear-facing bass unit, plus 2 midrange units and 2 forward-facing treble units. In addition, 2 full-range units are mounted internally in separate cabinets at the rear. The 2 rear-facing full-range units create a more spatial sound experience thanks to reflections from the walls. This gives the sound a greater spatiality and "360 degree" sound dispersion, allowing the A9 to fill the entire room.
Active Room Compensation
Beosound A9 creates the perfect sound experience by measuring the room with Active Room Compensation. Our nearly 100 years of research in acoustics will make sure the sound fits your living room perfectly.
Active Room Compensation optimises the sound according to the speaker's location in the home. We know that as soon as you place a speaker in a room, the room affects the sound, especially in the lower frequencies. Marble, wood, glass, carpets – all these elements affect the sound. Of course, you want the best possible sound experience regardless of the acoustic conditions. And with Active Room Compensation, we measure the characteristics of the room in relation to the speaker position, and apply filters to minimise the room's influence on the sound.
The process starts automatically during initial setup. You hear a sweep signal from the speaker. Then the processor calibrates the sound to the specific position based on the measurements. And if you want to move your A9 to another location in your home or change something in your room, you can recalibrate the sound from the app so it's always optimal.
Stereo Pairing
A new dimension of music is now just a click away. Stereo pairing lets you connect two identical speakers wirelessly, so you can experience music with more detail and greater depth and range than ever before. Hear it all – the way the artist imagined it.
How do you connect two Beosound A9?
When two Beosound A9s are connected together, they work as a pair to reproduce in stereo. In addition to creating the stereo experience, the connection also allows audio and control synchronisation between the two speakers. All sources (streaming and physical) are connected to and handled by the primary speaker, which transmits the sound to the secondary. For the same reason, Bluetooth pairing is only possible with the primary speaker.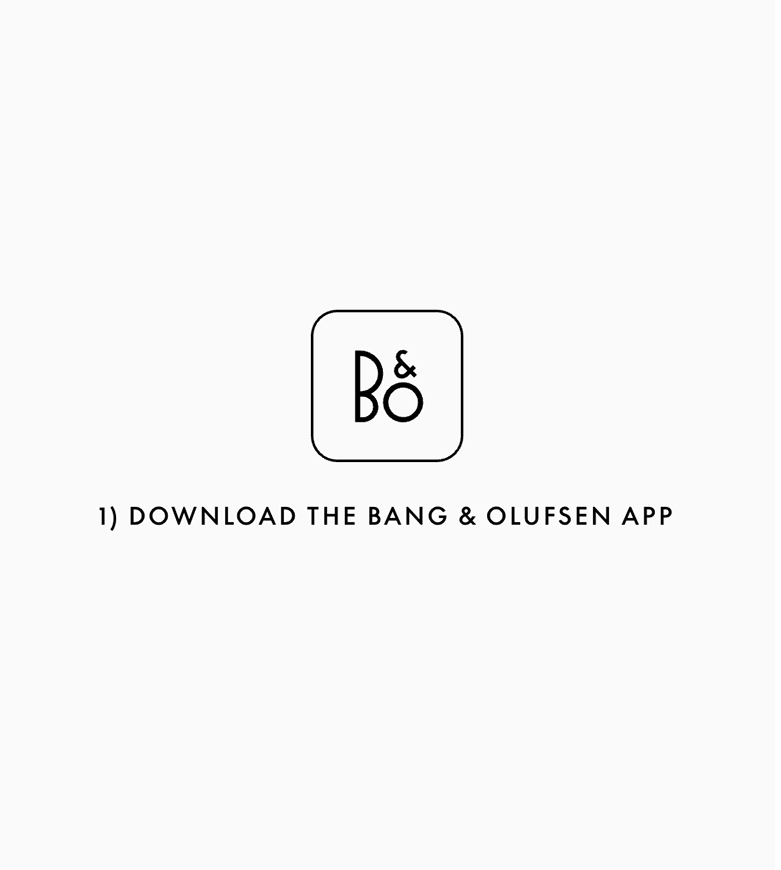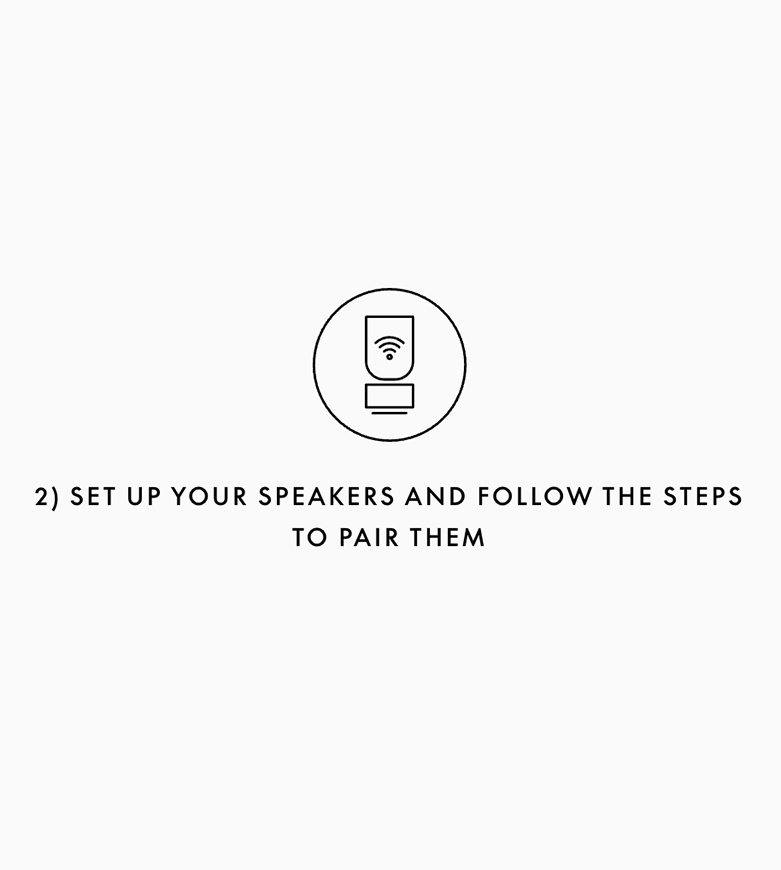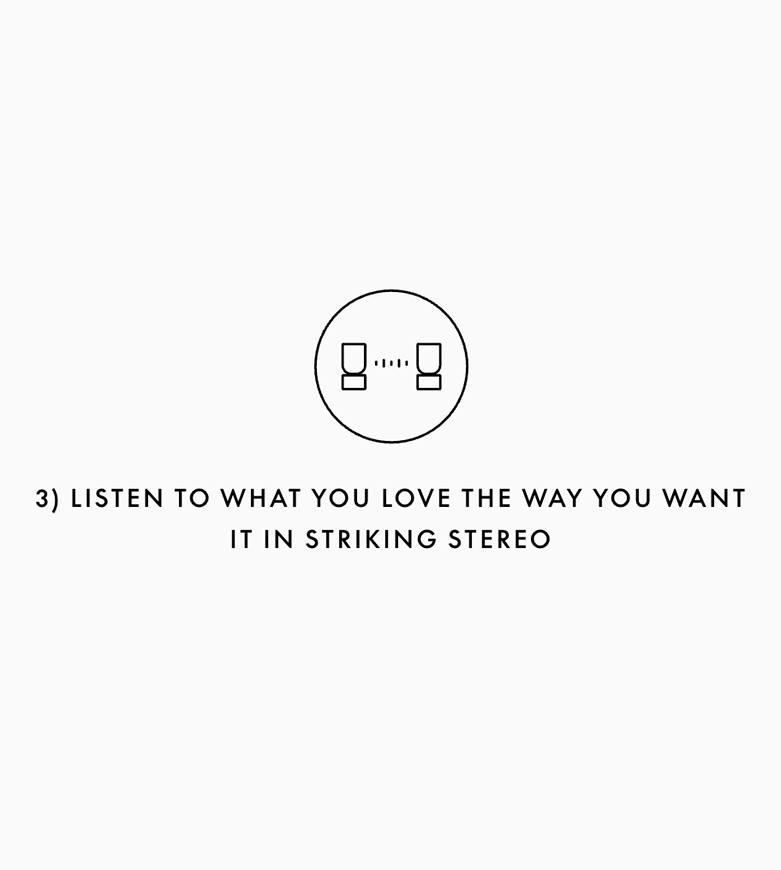 When using Bluetooth, the primary speaker handles control of the two speakers, even when using a Beoremote.
Source priority: the last selected source wins, which means that if you are listening to a Bang & Olufsen Radio station, for example, and start an AirPlay 2 stream, AirPlay takes over.
Can Beoplay A9 play with Beosound A9?
Stereo pairing is available for all Mozart platform products. It is only possible to connect two products of the same model. E.g. two Beosound A9, two Beosound Level, etc. So the answer is: no, it is not possible to stereo pair a Beoplay A9 with a Beosound A9.
Design & Materials
We introduce three new standard versions
Recommended Retail prices
How much does Beosound A9 cost?
The product price has been increased by DKK 1,500 for all variants. I.e. the black version now costs DKK 24,490 and the new natural aluminium and Gold Tone versions cost DKK 26,490.
Beoplay A9 MK4 has been discontinued and we are currently selling the last copies at a discounted price. Retail prices from DKK 22,990 – NOW FROM DKK 17,990
Beosound A9 5th Gen.: Recommended retail prices from DKK 24,490.
We hope you got answers to any questions you may have about our latest generation of Beosound A9. If not, please feel free to contact us at 2000@bcopenhagen.dk or 71 888 999.
You can also read our blog post comparing Beoplay A9 mk4 vs Beosound A9 mk5. Here we review what updates you'll find in the new Beosound A9 – see more below.
And if you want to see more pictures, read more about the new features or order Beosound A9 5th Gen. you can do it right here on our website:
Experience the Beosound A9